Why should you Register your Rooftop with MYSUN
For most accurate, personalised and free* assessment reports of sites where solar panels will be installed
For competitive quotes from our qualified and prescreened installers and developers to help you go solar and benefit from solar power
For procuring and buying the solar system that suits your needs the best
For assistance in comparing solar quotes on an apple to apple basis
For a lifetime support and maintenance of the solar system
To help you get started on your solar journey so that you can benefit from renewable form of energy, like solar energy is
How to Register your Rooftop with MYSUN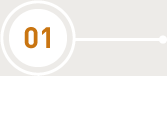 Please input your Name, E-Mail ID and Password. You must remember the E-mail ID and password, as you will be requiring the same to log in to MYSUN for all future communications. You may also use your social media profiles such as Facebook, Twitter or LinkedIn to register with us. Once you are done, click on Next.
The second step will ask you to give us your monthly electricity bill and mobile number. You are advised to take an average of your bill over an entire year for the most accurate finding. You will also have to input your electricity consumer category, which are as follows: *Residential, *Commercial and *Industrial.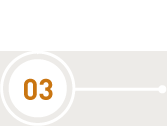 The final step in the process of Registering your Rooftop will require you to enter your address and the rooftop area in terms of sq-ft. You also have to mention here whether you are looking to install a solar system of your own or you only want to buy solar power. Your rooftop will be registered with us, the moment you hit the Submit button.
*Residential Site/ Consumer: Individual houses, apartment owners or housing societies that want to go solar
*Commercial Site/ Consumer: Offices, commercial establishments, institutions, hotels, hospitals, etc who want to harness solar energy
*Industrial Site/ Consumer:Small, medium and large industries, SMEs that want to install solar panels